ALL INVESTIGATORS ARE FORMER OR RETIRED LAW ENFORCEMENT OFFICERS WITH OVER 20 YEARS OF EXPERIENCE........................
" When you hire the best people you tend to get the best results "
MCM Investigations is a Los Angeles based private investigation firm. At MCM Investigations we are dedicated to maintaining our well-deserved professional reputation as a results oriented full-service private investigative agency by way of commitment, diligence, unique resources, creativity, and tenacity on behalf of our clients. While we are Los Angeles based private investigators we do provide services around the world.
We offer a wide array of services. If you can't find it on our website, just ask! There's a good chance that we can do it. Some of our most popular services are: Surveillance, Video Surveillance, State of the art GPS tracking when lawful, Criminal and Civil Investigations, Criminal and Civil Background, Hard to Locate Individuals, Asset Searches, Undercover Investigations, Missing Persons, Auto Accidents and Reconstruction, Witness Statements, Forensic, Judgment Recovery, Polygraph Examinations, Real Estate and Mortgage Fraud Investigations, Business Investigations, Discovery and Trial Research, Insurance Fraud.
Be sure to ask about CheckYourMate Video Surveillance! We specialize in spousal surveillance. Our investigators will follow someone who knows they're doing something wrong. We are able to blend in so they will not suspect they are being followed. One way we do this is by driving a nondescript vehicle and staying at a reasonable distance. If the subject pulls in to a parking lot we will pull into a location that we can observe from a distance.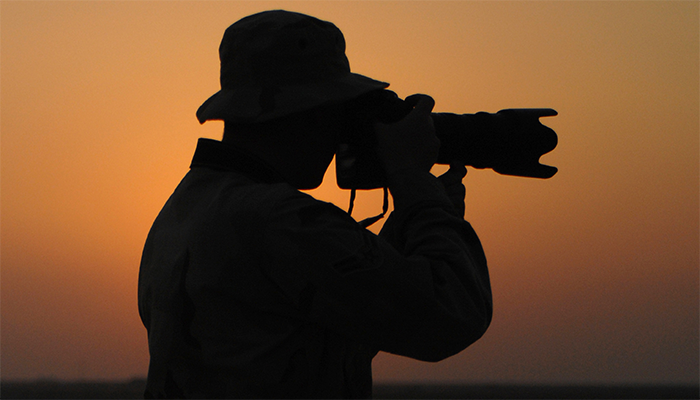 Private investigators carry out investigations with various types of surveillance or searches. They may make phone calls or visit a subject's workplace in order to verify facts about places of employment or income. Investigators will also interview people if they need to as much information as possible regarding missing persons or background checks. They can also assist in premarital screening, child custody and protection cases, insurance claims and fraud, personal injury cases, and assist in civil liability.
Our duties depend on the need of our client. In some cases an investigator may carry out a long-term covert observation of subjects. This may lead to the investigator taking video or still photographs to document the activity. Sometimes we may be focusing our investigations on theft such as piracy or other illegal activity. Other times our investigators will develop financial profiles and asset searches.
Legal investigators will sometimes assist in preparing gathering and reviewing evidence, interviewing police and prospective witnesses, serving legal documents, locating witnesses, and assisting in preparing criminal defenses. They are usually employed by law firms or lawyers.
Our investigators will also investigate internal and external investigations as corporate investigators in corporations. Our internal investigations are used for determining if employees are stealing merchandise or information, checking to see if expense accounts are being abused, or investigating drug use in the workplace. Our external investigations are for preventing criminal schemes that originate outside the corporation such as theft of company assets through fraudulent billing of products by suppliers.
True..... Detective Stories
From The Files Of MCM Investigations
"Truth is stranger than fiction.....!!!!
The Case of the Unfaithful Basketball Star......................................
A philandering husband and heartbroken wife left to care for the children-one of my most challenging cases to date involved just such a scenario.But this case was complicated by the fact that the husband in question was a very well-known Florida basketball player.
The wife contacted us about following her husband on a three day vacation he planned to take in Los Angeles. She suspected that he wouldn't be alone during this trip and she wanted to know who the other woman was. But there was a problem – she had no further information regarding her husband's itinerary and he was already sipping complimentary cocktails on an airplane bound for LAX as we spoke. The pressure was definitely on.
Armed with just a photograph of the basketball player and his flight information, we had less than two hours to assemble a team of five investigators – two of which were posted on the ground at LAX and three who manned chase vehicles. My team spotted our target as he entered a black Mercedes with no license plates. But if there's one thing besides the Hollywood dream that Los Angeles is known for, it's the ridiculous traffic. The chase cars lost track of the nondescript Mercedes somewhere in the horde of honking vehicles.
But we obviously couldn't just throw in the towel. Somehow, we had to locate him among the 8 million people in Los Angeles, and all within a mere three days piece of cake, right?
Fortunately, we had a plan. We placed a call to the wife and steeled ourselves in preparation for the stream of screaming that we expected to spew out of the telephone. Much to our surprise, however, our client remained admirably calm. We asked her what restaurants her husband liked to frequent when visiting Los Angeles. We then began calling those restaurants, pretending to be the basketball star.
"I'm sorry. I made a reservation but I can't remember if I made it for Friday or Saturday night."
The first two calls led me to dead ends. But the third...
"Oh, no problem. I see that your reservation is for 8PM."
Bingo! My team was ready and waiting at the upscale Beverly Hills restaurant when the basketball player showed up with his female companion clinging to his arm. My investigators shadowed them to an intimate luxury hotel where they used hidden cameras to record video of the couple entering a hotel room and exiting the same room the following morning. In their bliss, the two lovebirds never suspected a thing.

This case wasn't just about revealing the cheating ways of an unfaithful husband – it was also about gathering hard evidence that the wife was then able to use to leverage a settlement when she filed for divorce. And the icing on the cake was that one of my investigators in the hotel was able to purchase the sheets from the lovebirds' nest and send them to our client's divorce attorney, providing irrefutable DNA evidence. Case closed.
Check back every few months for new and exciting true detective stories from the files of...........MCM Investigations !!!!!!!!!!!!!